---
Dead Scent is Proven Effective Against Odors Caused By:
Mold, Mildew, Smoke, Tobacco, Fire Damage, Septic & Sewer, Musty Spaces, Paint & VOC's, Pets, Skunks, Fish Odor, Cooking & Food, Vomit, Garbage, Urine, Floods and More
Backed by Science
Attack odor at its core
Dead Scent's chlorine dioxide immediately goes to work shattering the cell walls of smells and organics - chemically altering their molecular structure to eliminate the stink.
Don't Just Mask
Unlike other products that just mask the smell, annihilate those odors for good with Dead Scent's easy-to-use patented treatment.
Professional strength deodorizer
Safe non-toxic treatment, leaves no byproducts
Eliminate any strong tough odor in only hours
Removes saturated odors within surfaces and fabrics
USA made, patented delivery, specially forumlated
They Smelled the Difference!
★★★★★

I used one in my van, and the owner before me was a smoker and I travel with my dog. It definitely smells so much fresher after a treatment!

Amy G.

Atlanta, GA
★★★★★

Trust me with these Dead Scent Test Results you've got yourself a hell of a great deodorizing product, IT REALLY WORKS!

Jim "Wally" Walczak

Sturgis Buffalo Chip
★★★★★

Great product, works exceptionally well and plan on using exclusively.

Mark C.

Longview, TX
★★★★★

After a fried fish dinner in the vehicle, the lingering smell was unbearable. Tried everything to get it out, only Dead Scent did the trick.

Donna B

Woodstock, CT
How It Works
1. just add water
Place the treatment tray on a flat surface. Add water to the plastic treatment tray to the 'fill line'.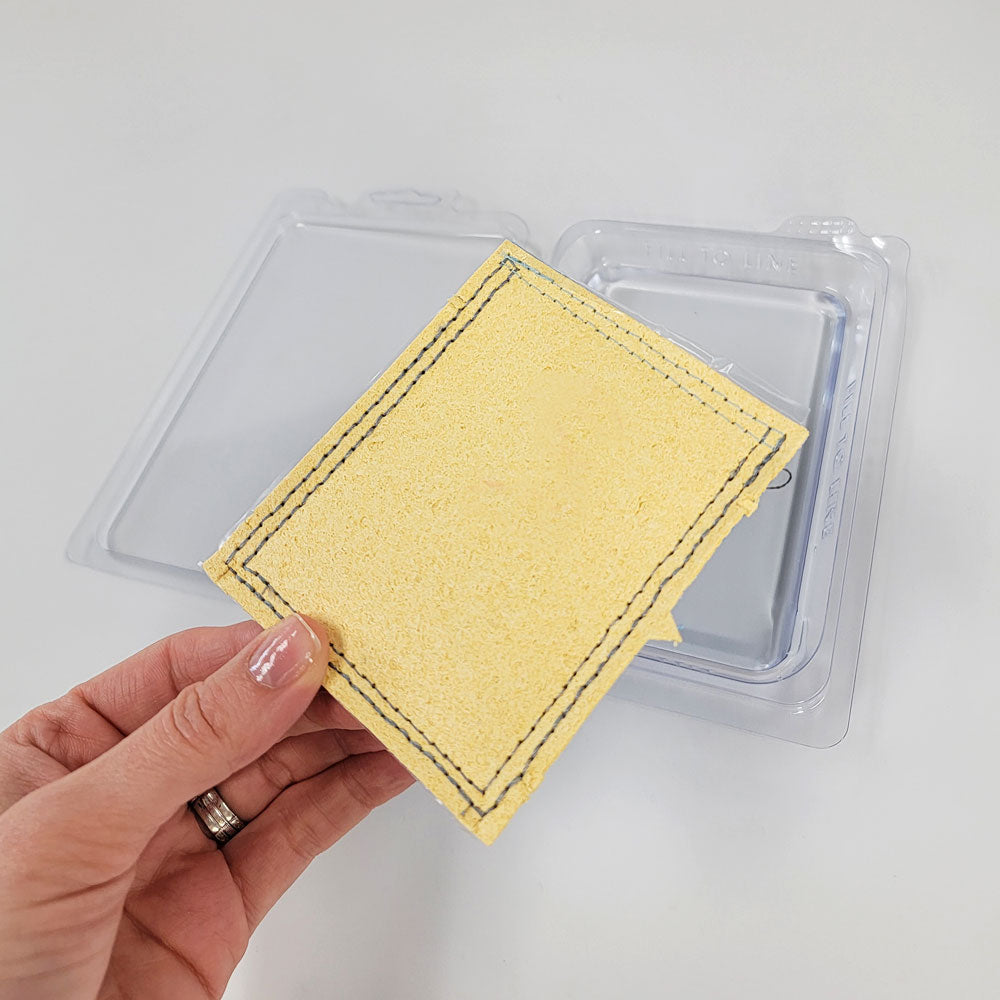 2. Insert the treatment
Place the treatment pack, BLUE side down, in the water. The pack will absorb the water and then activate.
3. Just walk away
Close and secure the space, no access allowed. Treat for at least 6 hours and then air-out for 1 hour.
A treatment will last days, weeks, or longer. In other words, as long as it takes for the treated area to have bad odors reintroduced to the area. If you still smell the essence of Dead Scent, you're good to go.
For the quickest and most effective treatment we recommend using our drop down choices under each area size and odor level. It is important to choose properly so that your treatment is most effective. When in doubt, always choose the next level of treatment.
Some describe Dead Scent as smelling similar to a pool or that it has a chlorine-like scent. However Dead Scent is not traditional chlorine. Dead Scent CLO2 will penetrate any porous material or surface to eliminate odors, bacteria, mold, mildew, and dangerous pathogens. Also, because it's a vapor the entire interior can be treated all at once with one treatment, leaving no mess or cleanup! Just a fresh smelling space.
Uh oh! Hope you didn't do that…just kidding. The fact is, if you treat longer than 6 hours there will be NO adverse effects. A longer treatment just means that the interior of your space has processed longer in the Dead Scent treatment, which is not a bad thing and it's totally safe.
We recommend that you clean up any heavy organic build up. Make sure that all surfaces are dry. Also, it is helpful to open any cabinets, drawers, or storage compartments. Close any window, blinds, and curtains. Make sure the AC, fans, or ventilation within the treatment area is turned off or set to recirculate the air.
Once you start the treatment, immediately leave the area and close off the space for the duration of the treatment cycle.